SWIATEK-MINERVA COINS AND JEWELRY LTD.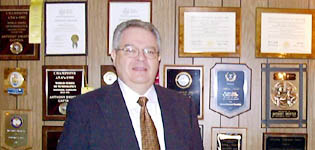 Anthony J. Swiatek
50th past President of the American Numismatic Association, the world's largest organization for collectors of coins, tokens, medals and paper money, 1997-1999. Consultant to ANACS, NGC and PCGS.
Anthony is also the expert numismatic witness on coin fraud for the United States Attorney's Office, Eastern District.
Gloria R. Swiatek, GIA Graduate, heads our Jewelry Department.